It can and has been

2021
mixed media installation
intercity bus with moving sits inside, and moving pavement with water under outside
gif: Nazli Erdemirel
An intercity bus, having once served as a vehicle for 24-hour long journeys across Turkey, welcomes the visitors at the main entrance with an unexpected setting inside which offers a journey with no distance covered. The viewers are directed to leave the gallery space and re-enter it fromback door to see the rest of the installation.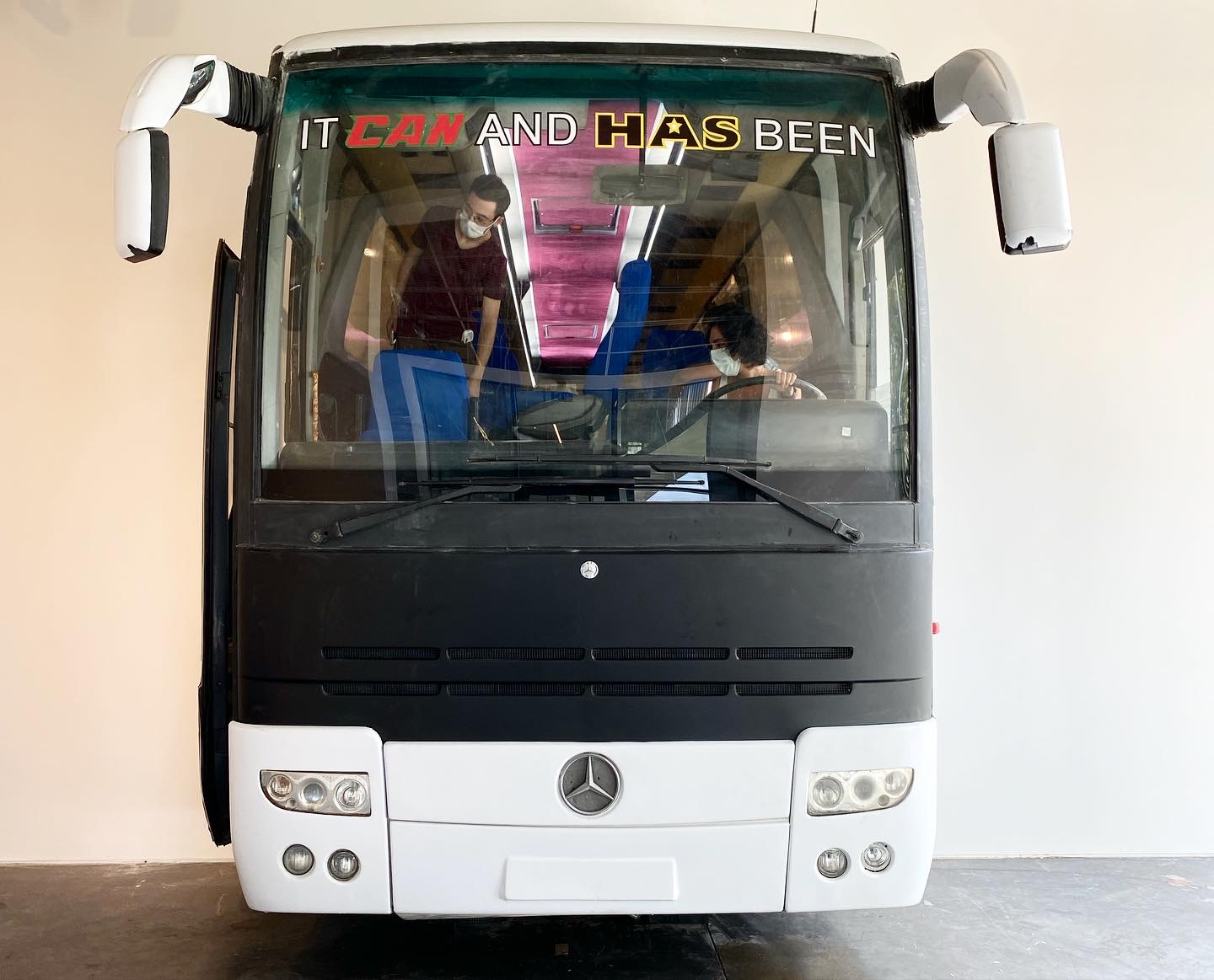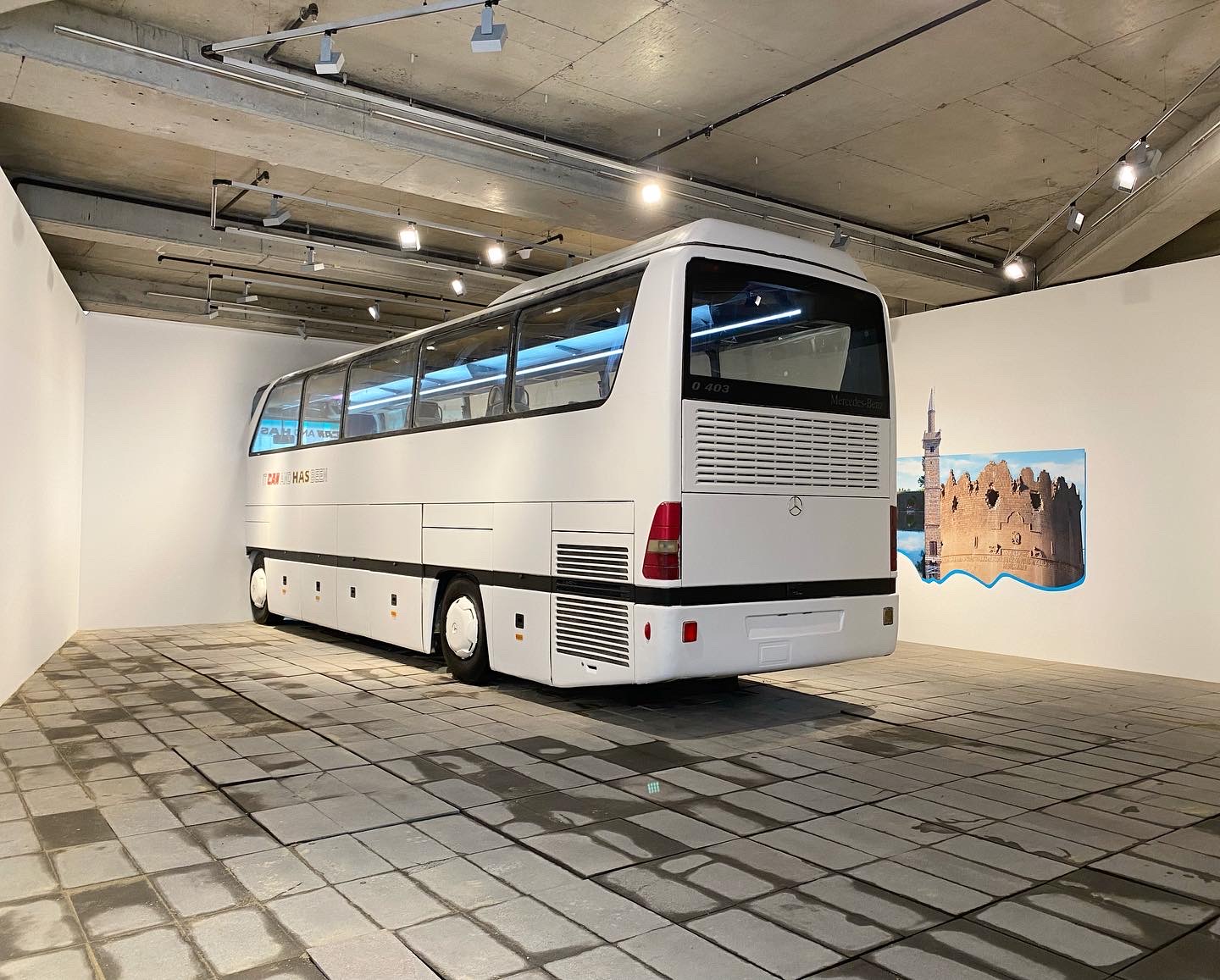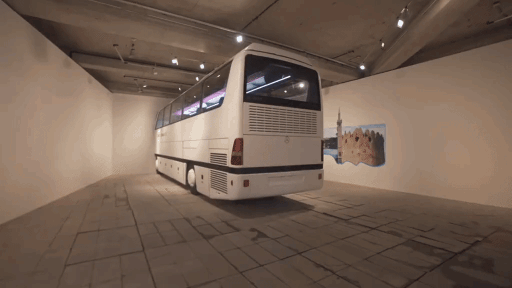 .