Ahmet Öğüt' TANK Magazine, Spring Issue
'Ahmet Öğüt: The Artist Reimagining What An Art Institution Is and Can Be', interview, Sleek Magazine

'CCC: Currency of Collective Consciousness', A. Ögüt, e-flux journal No.62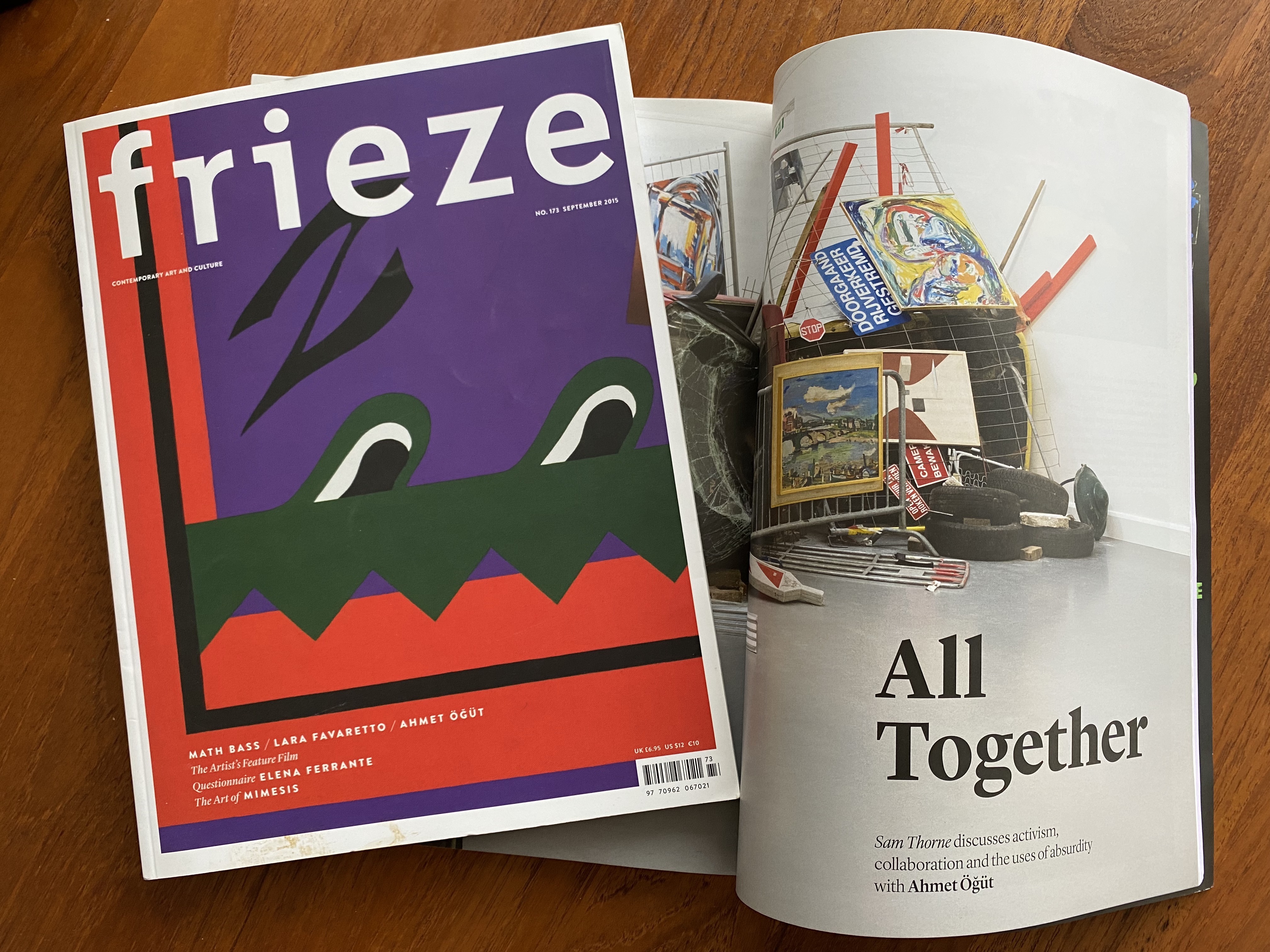 'All Together', interview by S. Thorne, Frieze Magazine, Issue 173


'Ahmet Öğüt', Guest Editor Hussein Chalayan, writer E. McDermott, Wallpaper
Art Basel in Basel '18 Conversations | Art World Talk | Society, Politics and the Art System

Laura Raicovich, curator and former Queens Museum executive director, writer Stephanie Bailey, artists Lauren Bon
and Ahmet Öğüt sit down to discuss the art system in relation to society and politics.
'Ahmet Öğüt', text by A. Bogart, Artforum

Ahmet Öğüt gave the talk "What Is to Be Undone? Modernism in the 21st Century in the museums"
at Lightbox Gallery on April 1, 2015 at Harvard Art Museums
'Ahmet Öğüt', text by D. Bayar, Artforum
Initiated by Ahmet Öğüt, Day After Debt: A Call for Student Loan Relief responds to the troubling debt culture that has developed around higher education in the United States. Join Ahmet Öğüt; Mari Spirito, Curator, Protocinema; Laura Hanna, Debt Collective; and Steve Do, Student Loan Financial Advisor, MSU, as they discuss the exhibition and offer a forum to students, educators, and the wider community to address the pressure student debt places upon graduates.
This talk was hosted by Eli and Edythe Broad Art Museum.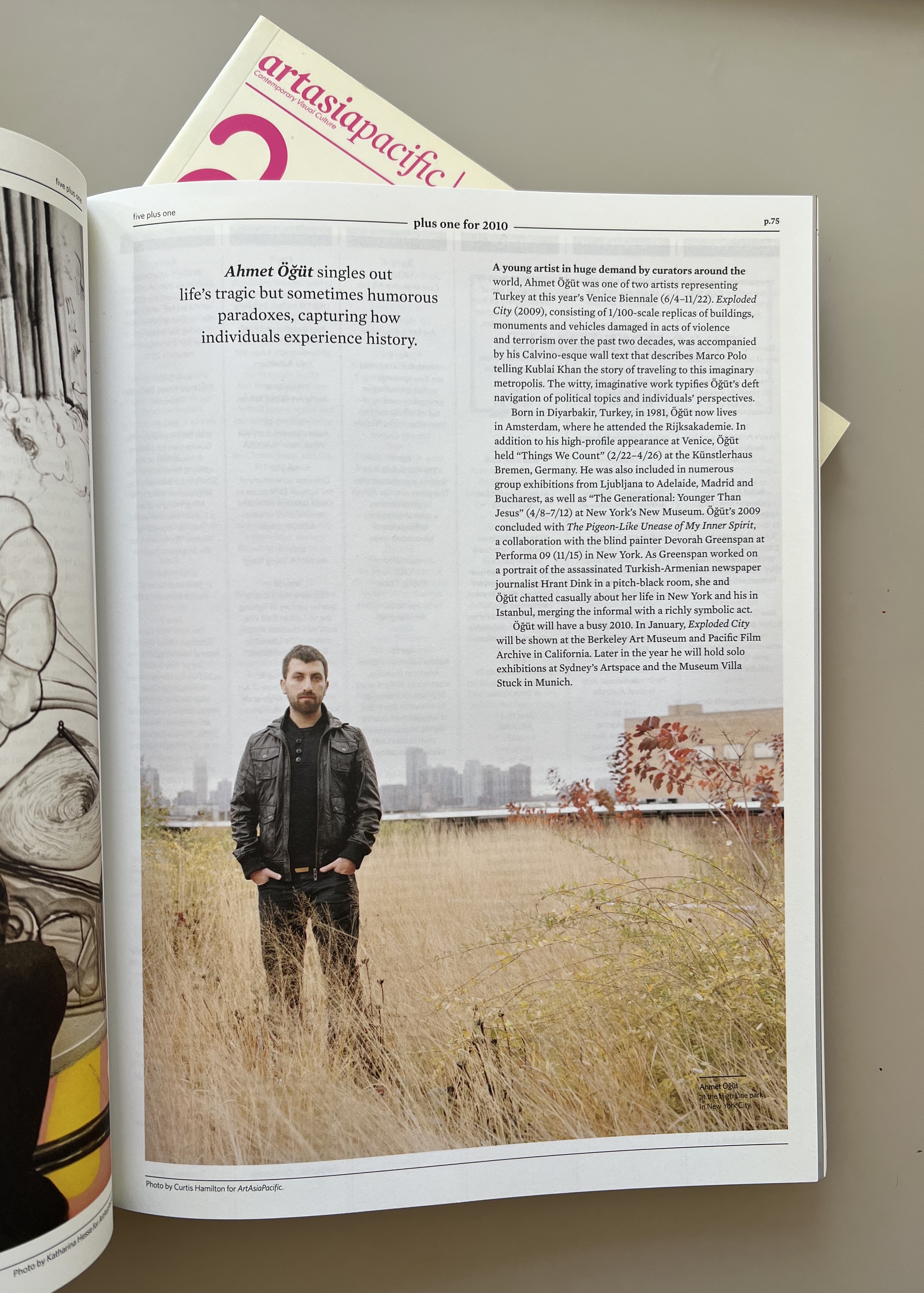 'Plus one for 2010' Art Asia Pacific Magazine, Almanac 2010
Introducing Ahmet Öğüt, Steven Henry Madoff, Modern Painters

'New Schools: The Silent University' A. Öğüt, Frieze Magazine, Issue 149
'Ahmet Öğüt', Interview by H. Burke, King Kong Magazine, Issue 8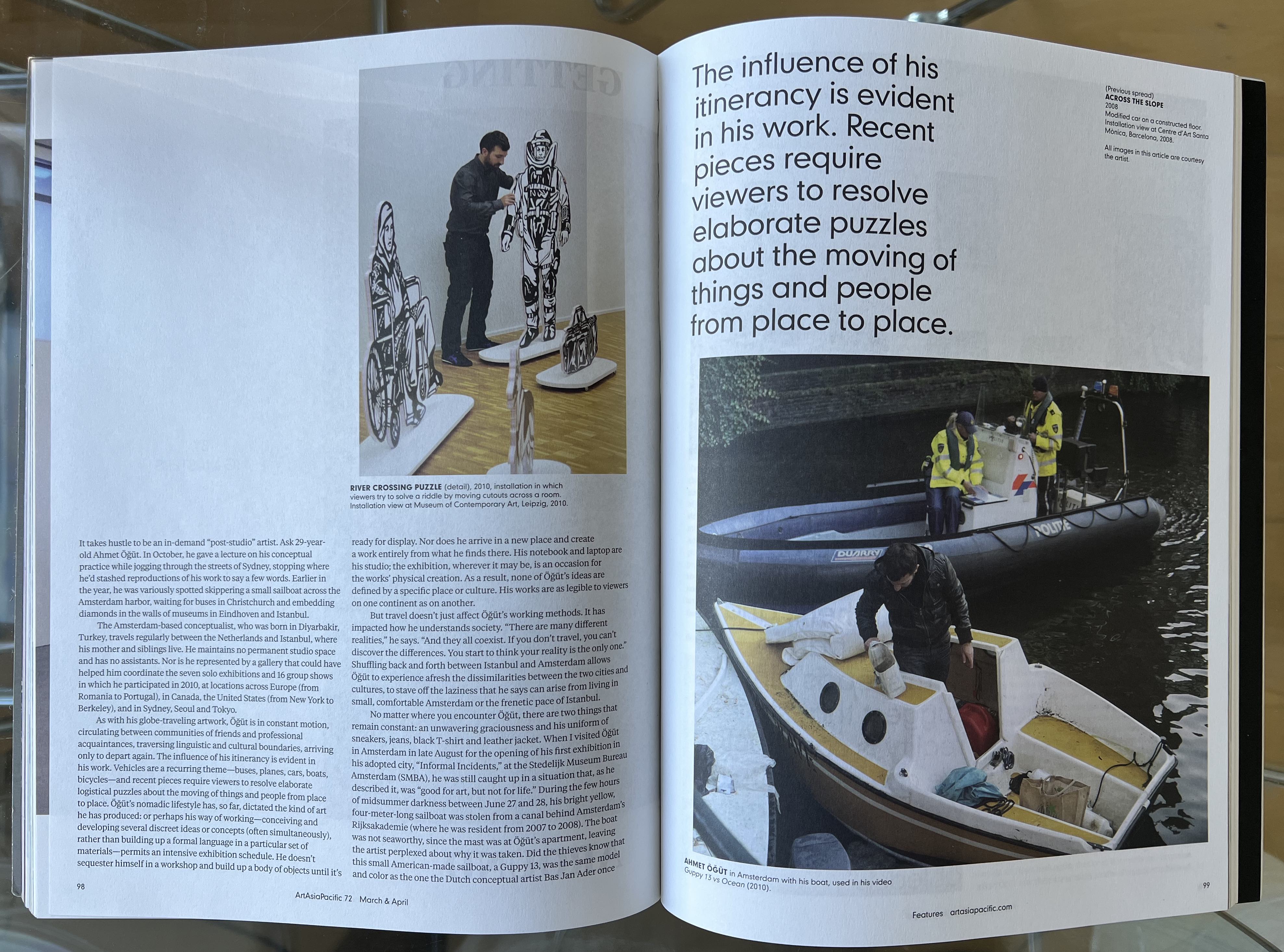 'Getting Around' HG Masters, Art Asia Pacific Magazine, Issue 72